30 March 2021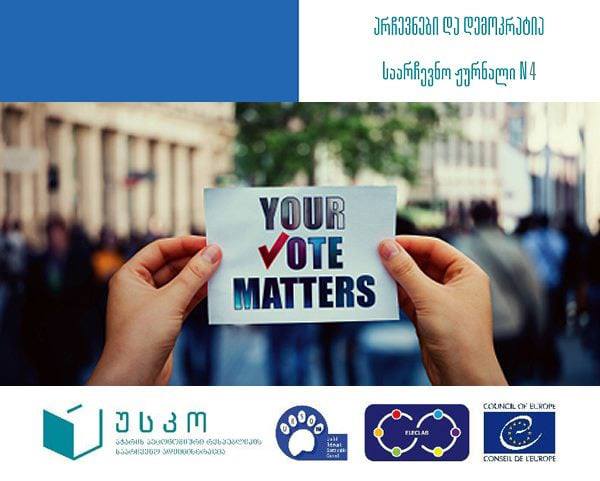 Supreme Election Commission, with the support of the Council of Europe in the framework of the Project "Supporting Transparency, Inclusiveness and Integrity of Electoral Practice and Process in Georgia" published a journal N4 "Elections and Democracy".
18 March 2021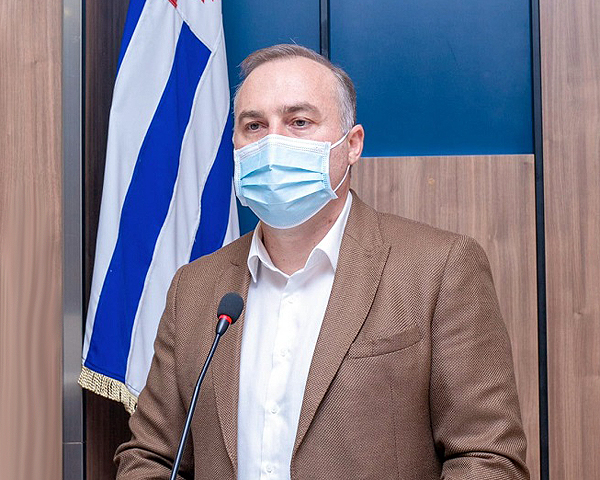 On March 18, at the plenary session of the Supreme Council of the Autonomous Republic of Adjara, the Chairperson of SEC - Parmen Jalaghonia, presented the summary report on the elections, held on October 31, 2020.
31 October 2020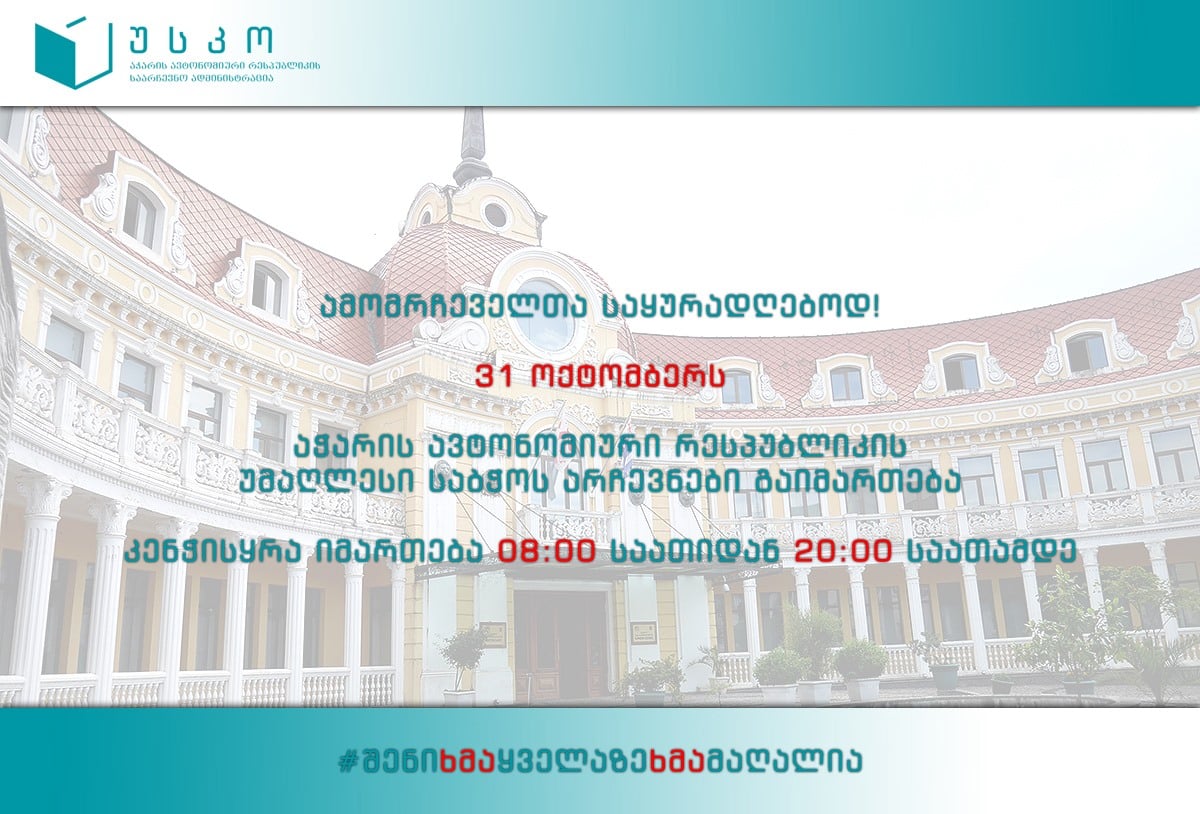 Today the Parliamentary Elections of Georgia and Supreme Council Elections of A.R. of Adjara are being held. Overall, 21 members of the Supreme Council will be elected, 18- with the proportional, and 3 - with the majoritarian system. The polling process has already been started. All election precincts in the region were opened at 07:00, all rules are followed to hold elections professionally, in an accessible and safe environment. To ensure the participation of voters placed in medical institutions and isolation 24 special polling stations were established. Those pooling stations will serve 4044 voters with 70 mobile ballot boxes. For the 2020 Supreme Council Elections, the number of voters is - 314 899. The election process and in particular, the counting process, at mentioned polling stations will be held according to special sanitary -hygienic rules, separated from other polling stations.