Conference For The Representatives Of The Regional Media Outlets On Election Topics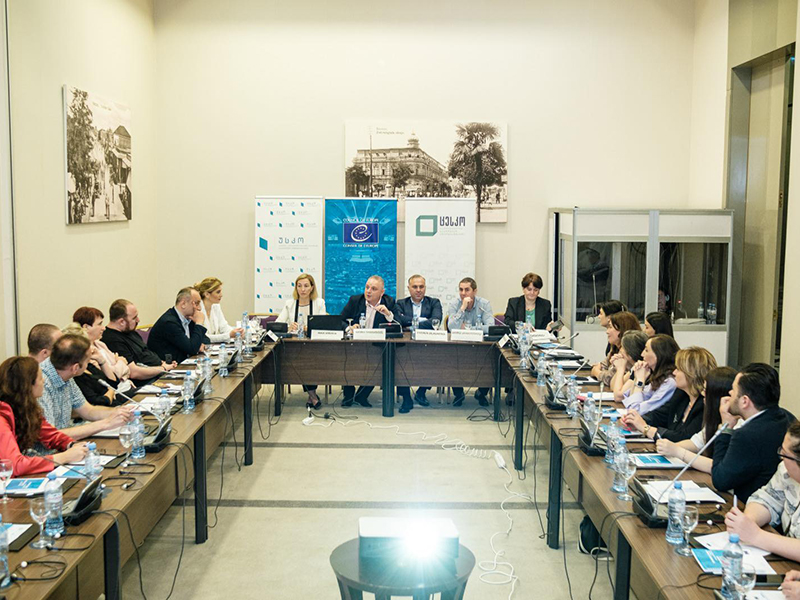 Within the framework of the new format of cooperation with the media, the conference " Media Development and New Approaches in Covering Electoral Processes was held for the representatives of regional media outlets. The event was organized by the Central Election Commission (CEC) and Supreme Election Commission (SEC) of Adjara, with the support of the program of the Council of Europe (CoE) entitled "Supporting the transparency, inclusiveness, and credibility of the electoral practice and process in Georgia".
The meeting was opened by Giorgi Sharabidze, the Deputy Chairperson of the CEC, Parmen Jalaghonia, the Chairman of the Supreme Election Commission, and Markus Adelsbach, Head of the Council of Europe's Elections and Participatory Democracy Division.
Giorgi Sharabidze briefed in detail the participants of the conference about the experience, findings, and future plans for the elections conducted by means of electronic devices on a large scale. The Deputy Chairperson of the CEC also spoke about the special role of the media in informing voters in the process of developing the electoral environment and widely introducing electronic means.
A demonstration of the technological devices used during the elections was held, and the media representatives themselves took part in the mock voting.
On the second day of the conference, media representatives learned about the strategic communications plan of the Georgian Election Administration, as well as information about activities planned in the direction of awareness raising and voter education. A discussion on election issues was arranged as well.
The conference was held on June 15-16 and about 25 representatives of the regional media took part in it. The meeting was moderated by Maya Jorjikia, the senior project officer of the Council of Europe.